For Immediate Release March 16, 2022 Laramie County Events announces Sportsman's Expo Adventure awaits at the Event Center at Archer. CHEYENNE, WY— March 16, 2022— The Laramie County Events department…
Sorry, we couldn't find any posts. Please try a different search.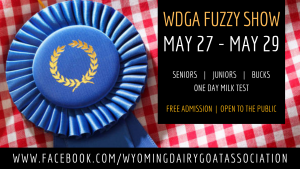 May 27-29, 2022 Seniors, Juniors, Bucks One Day Milk Test Youth Showmanship Judges: Jay Rudolph…
Read More


Activities begin on Wednesday, June 8th, 2022, with the Junior Fitting Contest.  The Open Show…
Read More
Sign up and keep up to date with our latest events!