Apply to become a 2022 LCF Ambassador
Applications open December 1, 2021 for the 2022 Laramie County Fair and are due January 31, 2022. 
2021 Laramie County Fair Ambassadors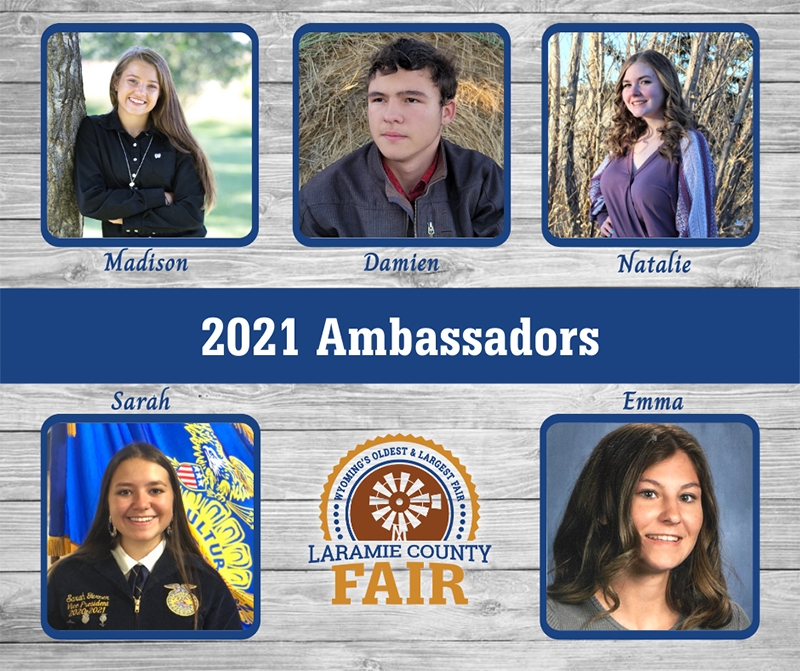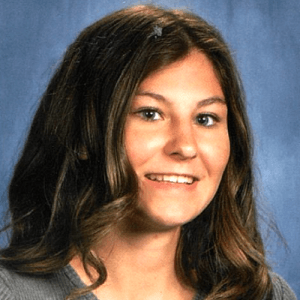 Hi, I'm Emma Gonzalez and I am a Junior at Burns High School. I have been involved with 4_h for 7 years and I show sheep and goats. Last year, I was even the Champion Senior Showman at the Wyoming State Fair! I am really looking forward to being a Fair Ambassador and helping my community. I also run track and cross country. I'm currently an All-State athlete. After high school, I plan to run in college as well as further my education. In the future, I would like to do Equine Chiropractic and Acupuncture.
---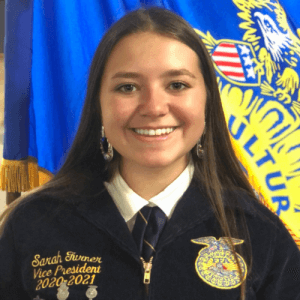 Hi Laramie County! I'm Sarah Turner a junior at Central High School and the current Vice President of the High Plains FFA chapter. I've been involved in FFA and 4-H since my freshmen year when I began showing market hogs. After high school, I plan to attend the University of Wyoming to study Agriculture Education. Outside of showing, you can find me public speaking and trying to catch fish! I love Laramie County Fair and the showing environment with my whole heart and am super excited to serve this year as your ambassador!
---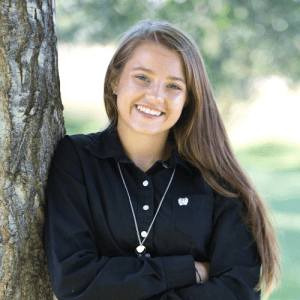 I'm Madison and I am a senior at East High School, and have a strong passion for being active and succeeding. I plan to attend the University of Wyoming next year for Pre-Veterinary Medicine. I have been in 4-H for almost 8 years now and in FFA for 4 years. I have loved moment because it has always been a huge part of my life. That is why I am extremely happy to be a Laramie County Fair Ambassador, because I can strive to make my last fair experience the best it can be for everyone! I am super excited to meet new people and have a strong friendship with my other fellow Ambassadors. Thank you so much!
---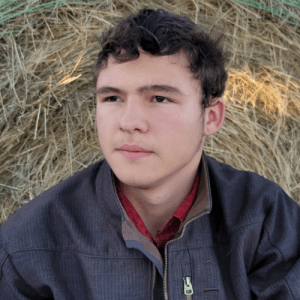 My name is Damien Mason. I am a senior at Central High School. I was the chapter sentinel last year, and this year I was the chapter treasurer. I am competing in both the veterinary science and Parliamentary Procedure contests. I started showing 7 years ago. I started with showing hogs, but now I show cattle, lambs, horses, and Border Collies. I am also a Cheyenne Frontier Days Mounted Marshall.
---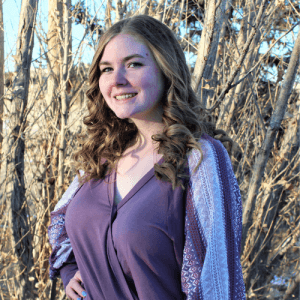 Hello! My name is Natalie Schwab, I am 16 years old and a junior at South high school. I have shown hogs and cattle at the Laramie County fair for the past four years and will be showing cattle again this year. I am the 2020-2021 president of the Hillsdale Tiptoppers 4H club as well as active in my FFA chapters officer team. I am so excited to serve as one of your Laramie County Fair Ambassadors this year! It will be a great year and a phenomenal fair!