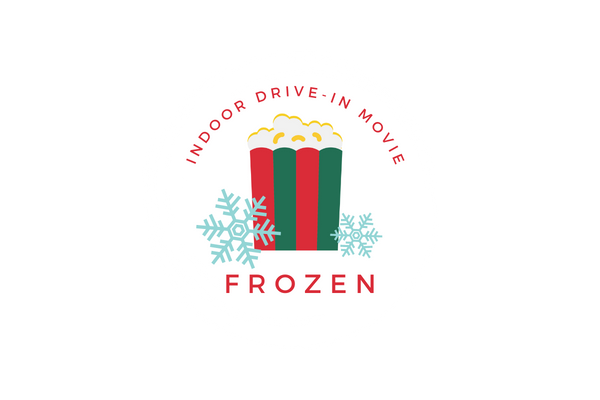 Drive on in for our Indoor Drive-In Movie featuring a Christmas family favorite, Disney's Frozen.
The 2013 film is full of adventure and magic. Fearless optimist Anna sets off on an epic journey—teaming up with rugged mountain man Kristoff and his loyal reindeer Sven—to find her sister Elsa, whose icy powers have trapped the kingdom of Arendelle in eternal winter. Encountering Everest-like conditions, mystical trolls and a hilarious snowman named Olaf, Anna and Kristoff battle the elements in a race to save the kingdom.
Admittance is FREE although drive-In space is limited to 60 vehicles and registration is required. Registration for the event opens at 10:00 AM on Friday, December 2, 2022.
There will be plenty of "Lawn-Seating" available. No need to pre-register, just walk-in. Bring your lawn chairs and blankets for seating on the main floor (concrete). Popcorn and drinks provided at no charge thanks to our sponsors, additional concessions will be available for purchase. 
Event Hours
Dinner begins at 5:00 PM and is ongoing until the movie begins.
Doors open at 6:00 PM
Showtime is at 7:00 PM
Parking and Directional Map
Drive-In Vehicle Spaces
If you have reserved a Drive-In Vehicle Space in the building, you will follow the arrows on the map South and around to the Event Center to the East (back-side) of the building. You will enter in our Dirt Barn area or the building. There will be cones and volunteers as you approach the building.
Please have your tickets either printed or digitally ready.
Walk-In "Lawn Seating"
Walk-In Lawn Seating is FREE and we have plenty of spaces.
Please park in the main front lot of the building on the South West side of the Event Center.
You may bring lawn chairs or blankets.